Design and Branding
We offer services to bring your idea to life. From creating of your brand identity to your products, HM Designers has got you covered. We offer diverse range of mass print items, which includes marketing material such as various packaging, brochures, inserts, flyers; stationary items that range from envelopes, notepads, books, letterheads and more.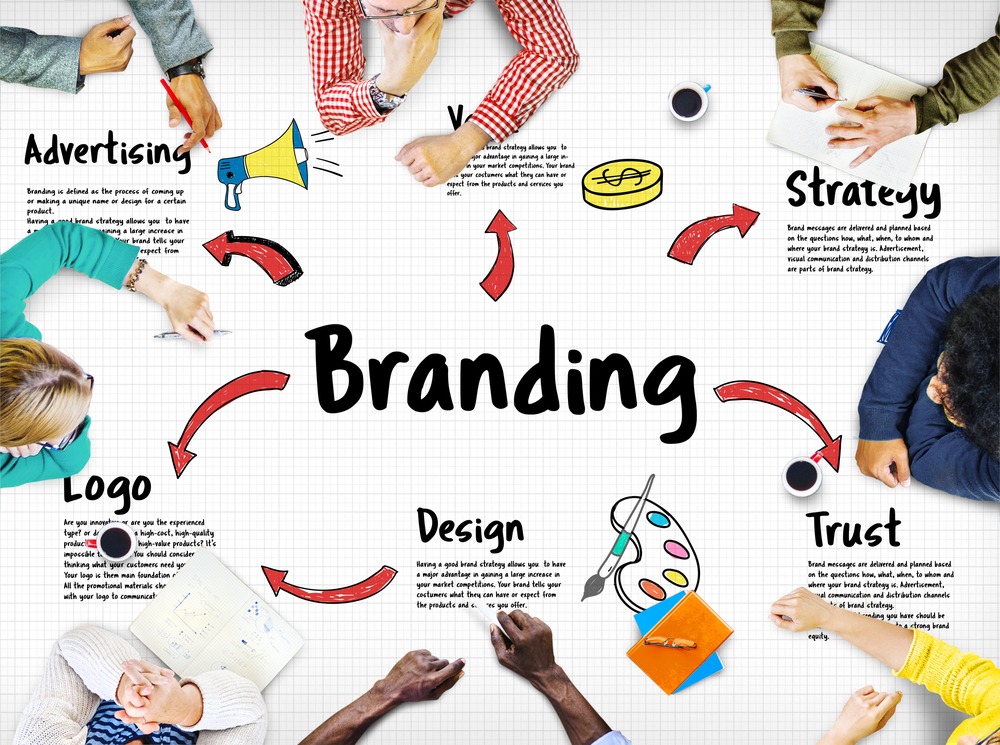 Print / Large Format Printing
HM Designer offers a wide range of options for outdoor and indoor sign. From custom sign box for your store front, to acrylic indoor directory signs, we do the designing and installation for you.
We utilize high performance equipment which means we deliver reliability and quality. Any large scale size banner you require, we have the cutting edge technology.
Large Format Printing
Our printers can print up to 120 inch/10 ft in width, on variety of materials which includes vynil, acrylic, foam board, wood as well as PVC.
Our flatbes direct to substrate printing can reach maximum size of 4'x8′.
Our banner printing, for all purposes, can reach up to 120″ wide.
Offset Printing & Finishing
Our printers are equipped to process near perfect binding, die-cutting, numbering, creasing, and gluing. HM Designer's designers are equipped with specialed print house knowledge and provide consistent, and quality service.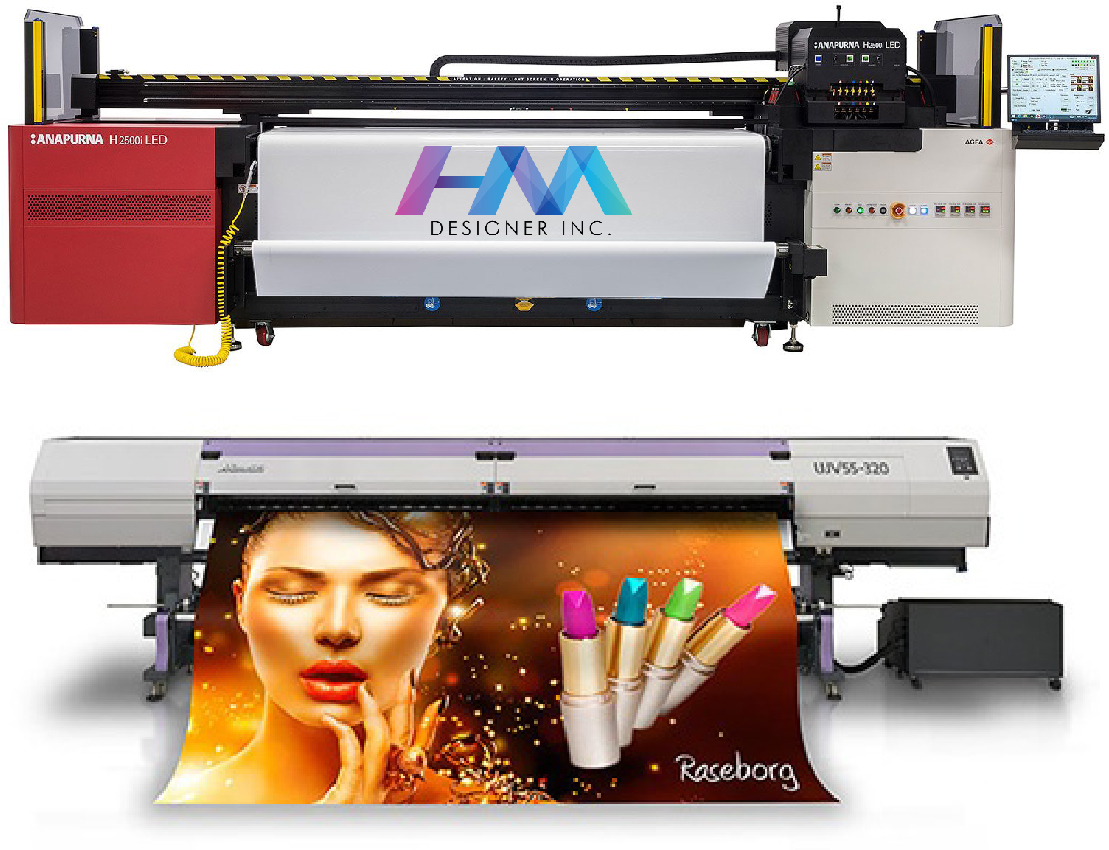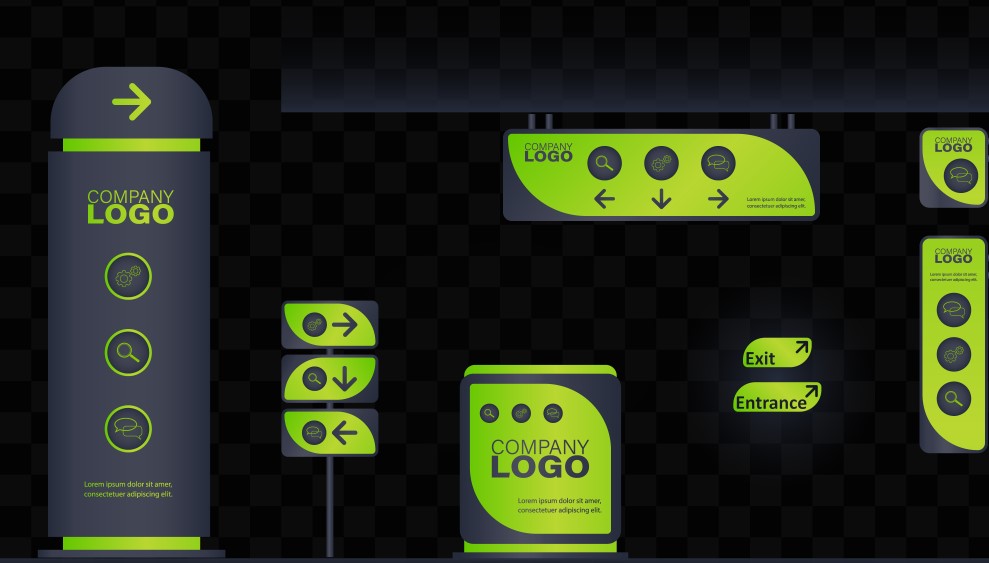 Signage
Digital Signage
We offer products that can transform your business or space. From kiosks, to commercial grade screens with personalized designs. Digital signage are a modern addition to your space, on which you can customize screen design to your will. Whether you are a restaurant in need of a digital menu, or a doctor's office, digital screens are a compact way to deliver information in minimal space.
HM Designers offers videography, photogprahy, still menus, animated advertisements and much more.
Indoor & Outdoor Signage
Engineered Pylon Signs, Illuminated and non-illuminated
Store Fronts and Awnings
Window, Floor and Wall Graphics
Point-of-purchase Display Systems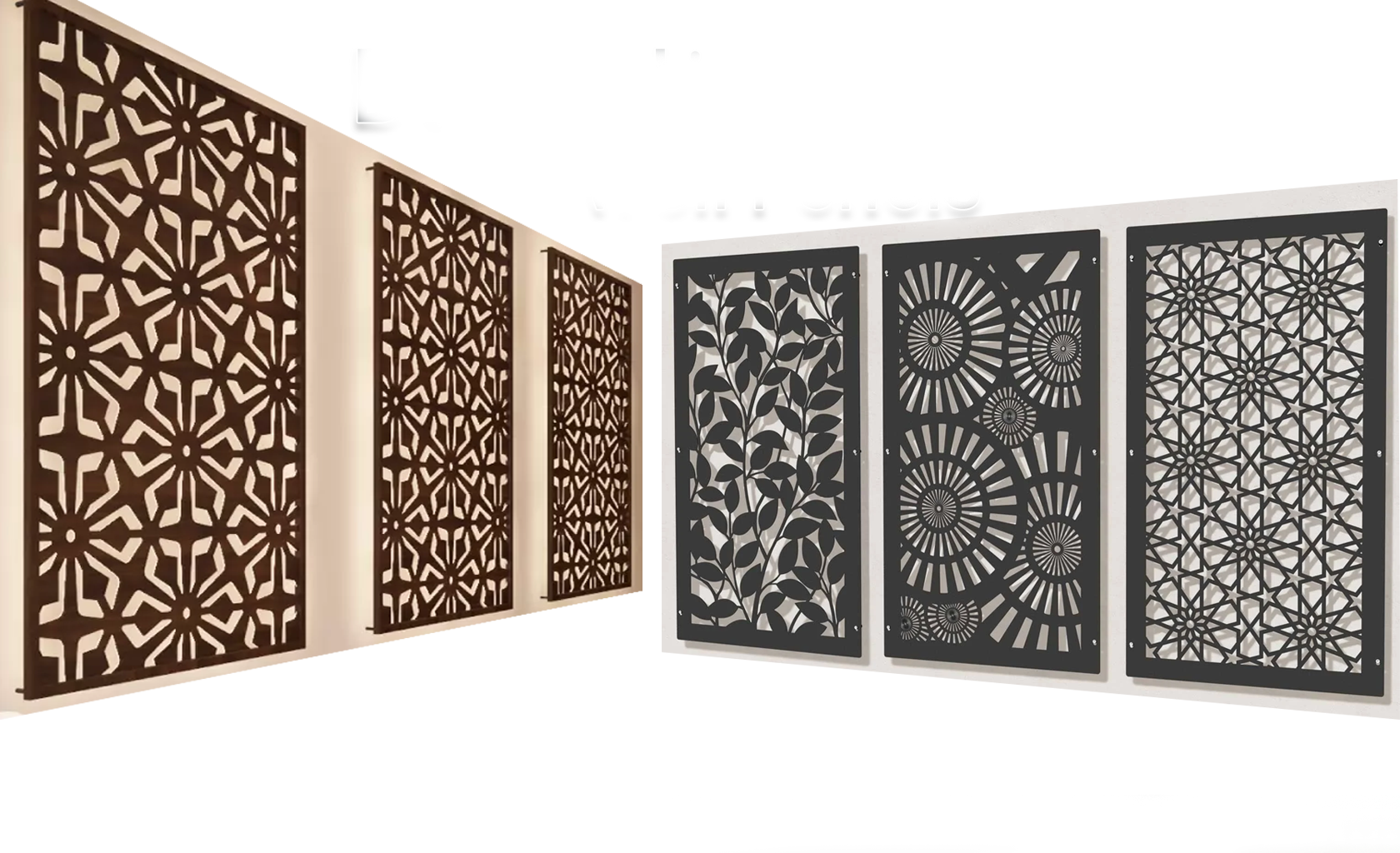 Laser and CNC Cutting
Our designers can turn your designs into 2D custom cut acrylic products. Whether it is for a business or agency, our class grade laser machine can creating anything from large acrylic logos, signs, key chains, letters, models, toys, and many more custom products.
Web Design & Development
HM Designer Inc will transform your vision into reality. We create websites alongside our clients, ensuring that they are a part of the process throughout the creation. We have expert WordPress developers who can create eCommerce websites with safe payment methods, as well as search engine optimization. From content creation, to copy-writing, we ensure your website has a responsive design. We offer custom development, from changing your current designs to creating a complete website.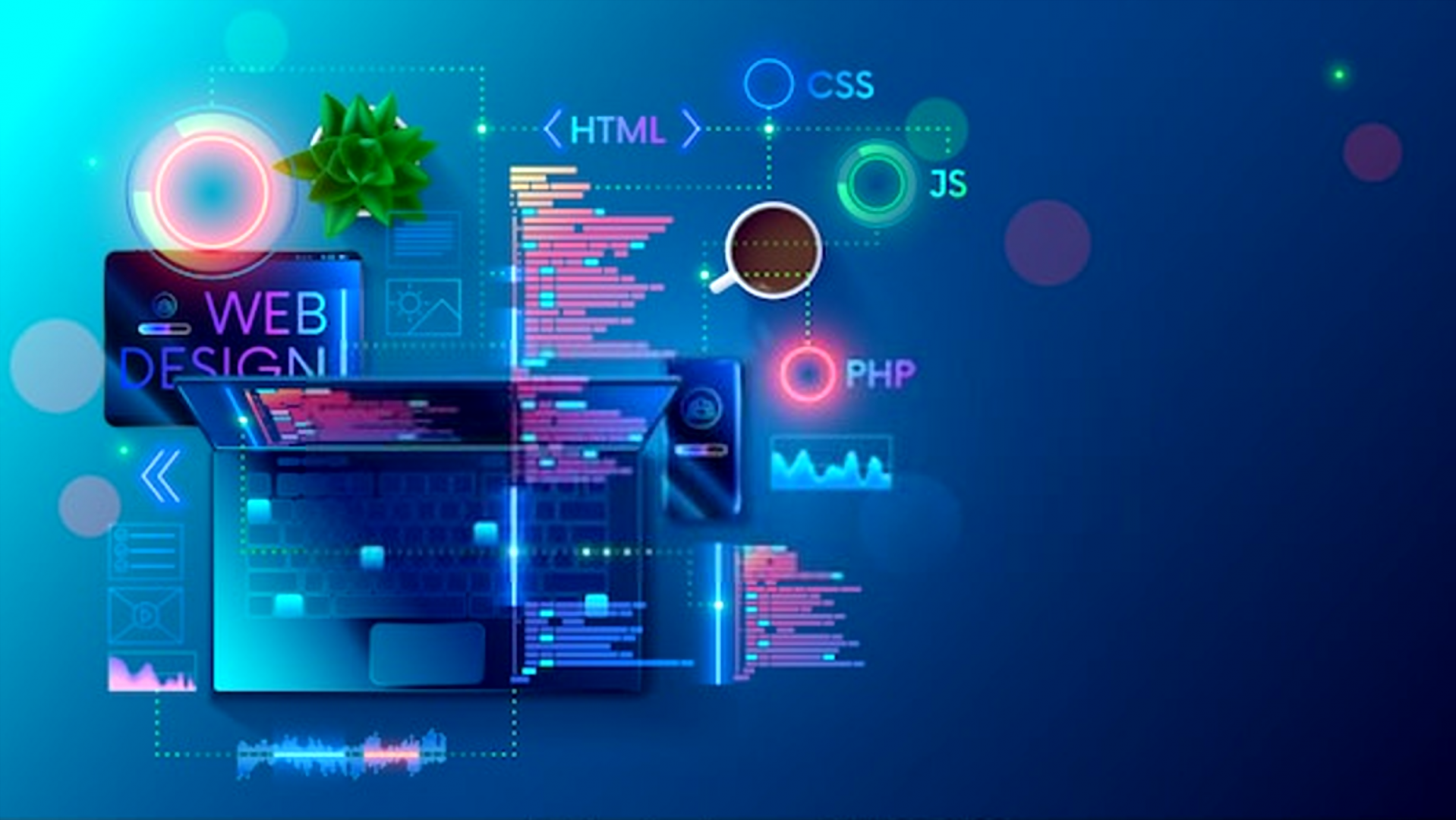 Marketing & Advertising
Marketing and advertising goes hand in hand with branding. We offer a variety of products that can give your brand the connectivity and appeal its seeking. Our skilled team is well versed in social media and marketing; curating personalized content may be just what your brand needs.
Want to go to the next level and personalize your content with your own branded products? HM Designers offers a variety of advertising services, from food photography, animated video advertisements, to flyers and posters. We got you covered.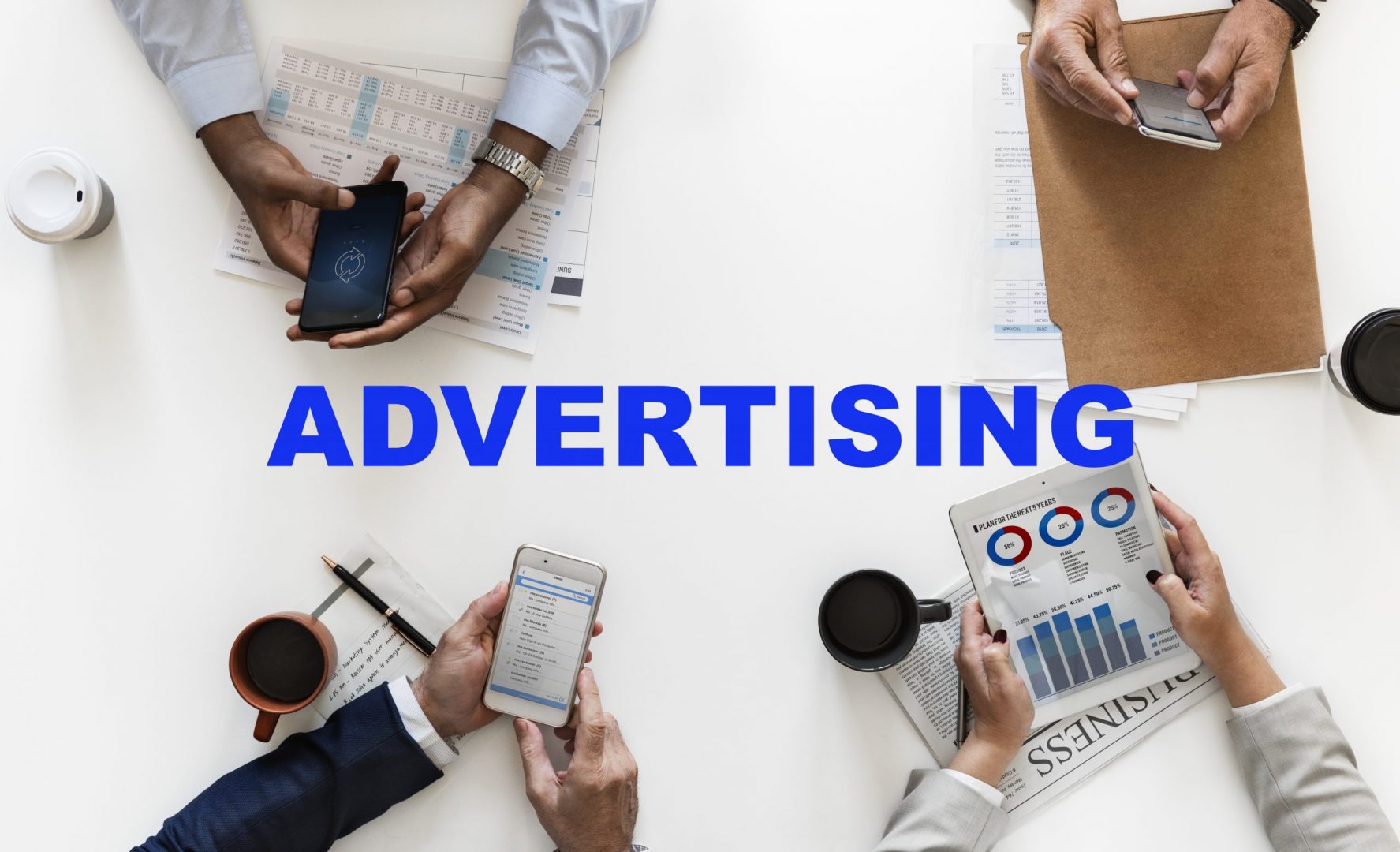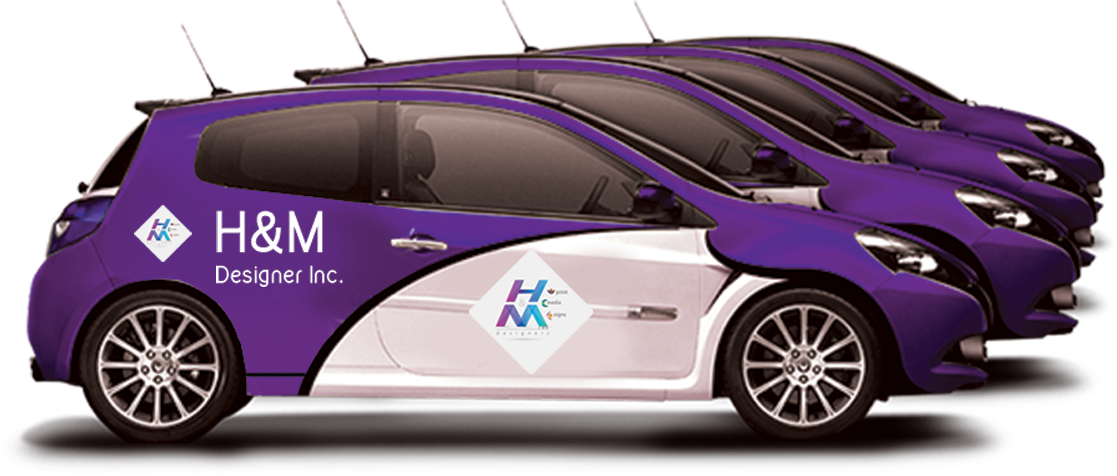 Vehicle Wrap
If you are a business constantly on the go, vehicle wrapping is a great way to advertise your business without trying. Our team of designer curate custom designs just for you, whether it is full, or partial wrap.